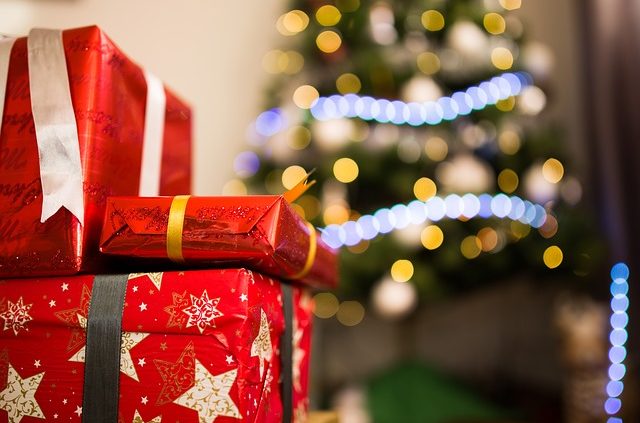 You know the Summer's coming to an end when you walk into the shops and see jumpers, sparkly dresses and gift sets…the countdown for Christmas has begun! It may still be (somewhat) warm outside and (if you're in the UK), it's still light until around 7pm, but – if the retailers are to be believed- it's already time to start planning for Christmas! And it's not just Christmas we need to think about, many religions have big festivals around the same time of year – Diwali for the Hindu and Sikh communities, Hanukkah for the Jewish community, Chinese New Year, and, depending on the lunar calendar, Eid for the Muslim community. And let's not forget Halloween – which has been steadily gaining popularity in the UK over number of years. All these festivals include gift giving in one form or another, so it's never too early to start planning for them.
So let's talk about Christmas presents.
When it comes to Christmas shopping there are two types of people – those that plan, buy and wrap well in advance of Christmas, and those that have a last minute panic when they realise there's only a few shopping days left until Christmas Day, they haven't got what they needed and by the time they try to get them the items are either not in stock or not available in time!
Many retailers bring out the gift sets and Christmas gift baskets / hampers in September and keep them out until Valentine's Day in February – that's a full 6 months of dedicated gift selling -and that doesn't even include the online bargains to be found on Black Friday and other times of the year!
If, like millions of people out there, you're looking for a good bargain, then it's a good idea to shop throughout the year. It can never be too early to start shopping for gifts. If you spend within a budget then you're more likely to get more bang for your buck if you plan in advance as you can keep an eye on prices and just pick up the items as and when the price is best for you. Many retailers offer better deals the earlier you buy – like 3 for 2's or buy 1 get 1 half price – for Christmas gifts. Take advantage of these and, if you buy to a budget, you can either save some money for the next occasion, or buy more gifts for your loved one.
So, how can you stay organised?
– Wishlists – Create a wishlist for the gifts you want to get and use that to stay on track. Otherwise, you may find you'll have to settle for whatever is available and/or within your budget. This is especially true for children's gifts, where the must-have toys for that year are often sold out in the few weeks before Christmas, or being sold by private sellers (online) for much more than the regular price. Incidentally, the Luvabella Doll is one of the must-haves for this Christmas and it'll be available from around the end of September. It's an interactive doll that children will love playing with – the changing facial expressions and movements, baby babble will delight the children – make sure you don't miss out!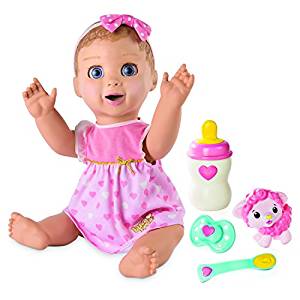 You can get it on Toys R Us- keep an eye out for it here
Or on Amazon
Did you know…You can create a wishlist on the GiftLog app – either by event (eg Christmas) or by Contact. Use it to stay on top of your gift shopping.
– Likes and Dislikes – it's good to know what likes and dislikes the people you're buying for have so you can keep an eye out for things they'll like. It'll also avoid them fake-smiling and pretending they love a gift you gave them. You wouldn't want to give a Star Wars gift to a Star Trek fan, and vice-versa! (Not to brag, but you can do this on GiftLog too!)
– Budget – we'd all love to spend unlimited amounts on the ones we love, but for most of us, it's just not possible. Set yourself a budget and stick to it as much as possible – you'll be less stressed if you do and it'll often make it easier to decide what to buy if you can't decide – the gift(s) that fall within your budget will be the ones you get. Plus, if you stay under budget you can use the saved money and treat yourself to a gift, you deserve it!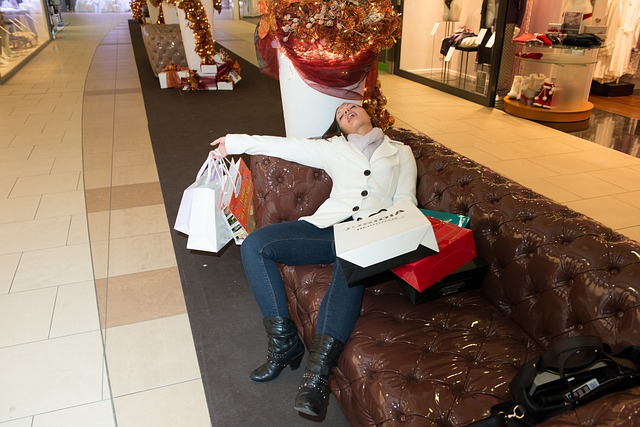 – Don't Panic! Enjoy shopping for gifts – it's fun to imagine the reactions when you buy a gag gift, or the delight you'll see on childrens' faces when they open the gifts you've so thoughtfully got for them. Relax and enjoy buying for the ones you love – they love you for you and not for the gifts you give them….(so make sure you GiftLog them so you don't buy them the same gifts every year!)
And if you're still not ready for Christmas and want to wait until the Christmas trees and lights are up, don't worry – you still have another 90-ish days left- unless you're reading this blog in November or December, in which case – GO SHOP NOW!!
https://www.giftlog.co.uk/wp-content/uploads/2017/12/ChristmasGifts.jpg
426
640
giftlog
/wp-content/uploads/2015/10/giftloglogo-300x115.png
giftlog
2017-09-11 13:47:47
2017-12-20 12:04:32
Christmas in September?