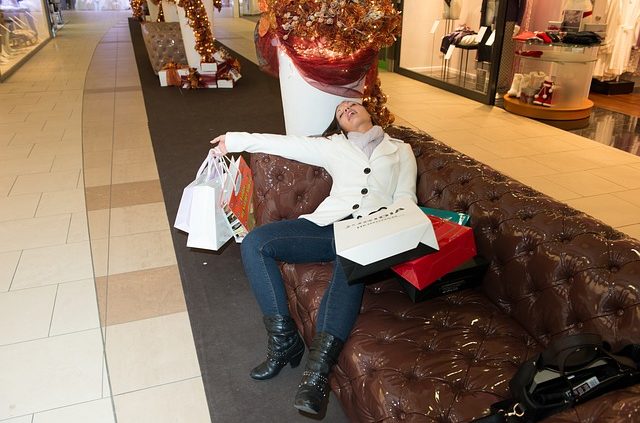 Bored of buying the same kind of gifts every year? Check out the gifts below to find something different for everyone!
1. Tired of everyone else using your mug? Keep them away with this cool camera lens mug! You'll be the only one with this mug, and it also makes an awesome gift for camera-lovers. The "lens cap" is a handy biscuit holder and it'll fit nicely into a camera bag, so photographers will always have a cup handy. (Just don't try to take photo's with it)
2. Customised t-shirts, hoodies and bags can be…anything you want them to be! ShirtCity has 1000's of designs to choose from – or create your own. These are great gifts as well as for hen or stag parties, birthdays, trips and many more occasions. Check out ShirtCity now!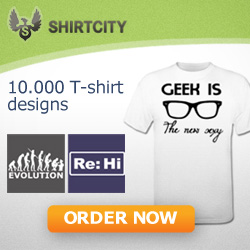 3. Know someone that loves to doodle? Get them this cool pillowcase that they can doodle on with the pens that come with it! When they want to change the design simply wash the cover. 75 x 51cm to fit a standard UK pillow and it comes in 3 designs – perfect for kids and adults alike!
Get it on Amazon –
4. Get outdoors and explore England with English Heritage membership. From only £45 for a whole year, English Heritage member enjoy unlimited access to OVER 400 historic properties around the country, including Stonehenge, Tintagel Castle, Hadrian's Wall and Dover Castle! Free entry for up to six accompanying children per adult member. Free or reduced-price entry to exclusive members' events, members' magazine four times a year, free handbook worth £10.95 to help plan your next exciting day out and more! You can get membership directly from English Heritage:

5. Everyone loves Prosecco and with the growing trend of artisan gin and craft beer, you can now create your own premium wine. The MySecco Kit is easy to use and your wine will be ready to enjoy in just 14 days(no grapes required!)! Get it now on Firebox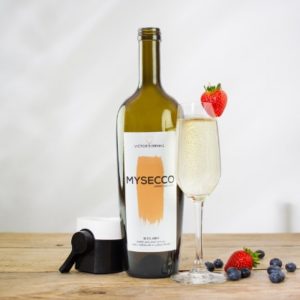 6. Once your home-crafted wine is ready, you'll need classy glasses to drink it from. We love the exquisite Vera Wang glasses available from Wedgwood. Lovely for those that like the finer things. Buy now from Wedgwood.co.uk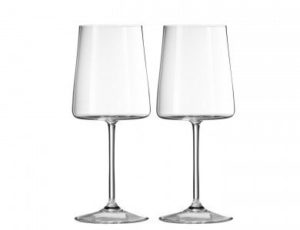 Or if you're more into science, then these beaker wine glasses from ilovescience will make you shout "Eureka"!
SHOP NOW for your very own set of 4 beaker wine glasses!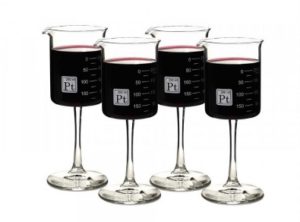 7. We love this Jar of Smiles from Amazon. The premium glass jar comes filled with 31 beautiful quotes – one for every day of the month. Some sample quotes from some of the jars include: "I'll always be your friend, you know too much", and "Friendship isn't a big thing, it's a million little things". Buy it now from Amazon
8. Personalised gifts are wonderful – add a cuddly bear and you've got the perfect gift for your loved one. With Build-a-Bear you can design your own bear online, or buy a gift card so your loved ones can go to one of the Build-A-Bear stores to design their own in the cool workshop! Kids of all ages will love selecting all the parts of the bear and seeing it made before their eyes. Buy now from Build-A-Bear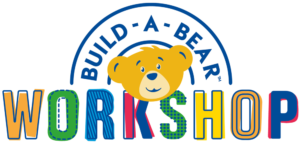 9. Are you still using an old fashioned single-wheel pizza cutter – unicycle style? Cut your pizza like a hipster and get this bike pizza cutter from Firebox! It's perfect for bike and pizza lovers alike, and comes in a range of colours. Buy it now from Firebox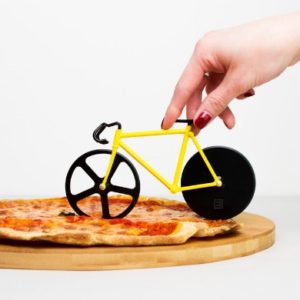 10. We all know someone that loves Star Wars – and they'll love you when you give them these Star Wars chopsticks! They come in a range of colours for Luke Skywalker (blue), Yoda (green) or Darth Vader (red). Get them from Amazon:
And don't forget to log your gifts on the GiftLog app! Download it for free from the App Store.
Buying from any of the shopping links above won't cost you anything but may generate a small commission for us. This helps keep the app free but you're under no obligation to click on them.
https://www.giftlog.co.uk/wp-content/uploads/2017/12/ShoppingStress.jpg
427
640
giftlog
/wp-content/uploads/2015/10/giftloglogo-300x115.png
giftlog
2017-10-11 14:02:13
2017-12-20 12:04:35
Tired of buying the same old gifts?